Review Bury Your Past on Google
Bury Your Past Friends & Clients,
Thanks for choosing Bury Your Past, Wyatt Law Office for your legal needs. Please let us know if there is anything we can do for you, a friend or family member now or anytime in the future. Please take a moment to review Bury Your Past on Google. The vast majority of people who use our firm find us just the same way you did, online. As one of the largest providers of expungements in the State of Oklahoma, the more people we can help, the stronger it makes our community. Reviews from clients like you are the best testimonials we can receive so please take a moment to let others know what you thought of your experience with our office. If you have any concerns about leaving an anonymous review please let me know. 
Your time is very much appreciated and your review helps let others know about our service.
Our Sincerest Thanks,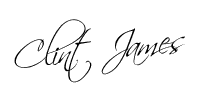 Clint James, Attorney, Wyatt Law Office
Bury Your Past – Tulsa Expungement Lawyer