Review Bury Your Past on Google
Bury Your Past Friends & Clients,
Thanks for choosing Bury Your Past, Wyatt Law Office for your legal needs. Please let us know if there is anything we can do for you, a friend or family member now or anytime in the future. Please take a moment to review Bury Your Past on Google. Your time is very much appreciated and your review helps let others know about our service.
Our Sincerest Thanks,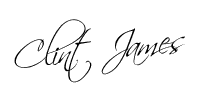 Clint James, Attorney, Wyatt Law Office
Bury Your Past – Tulsa Expungement Lawyer